Pisces Gemstone Earring Set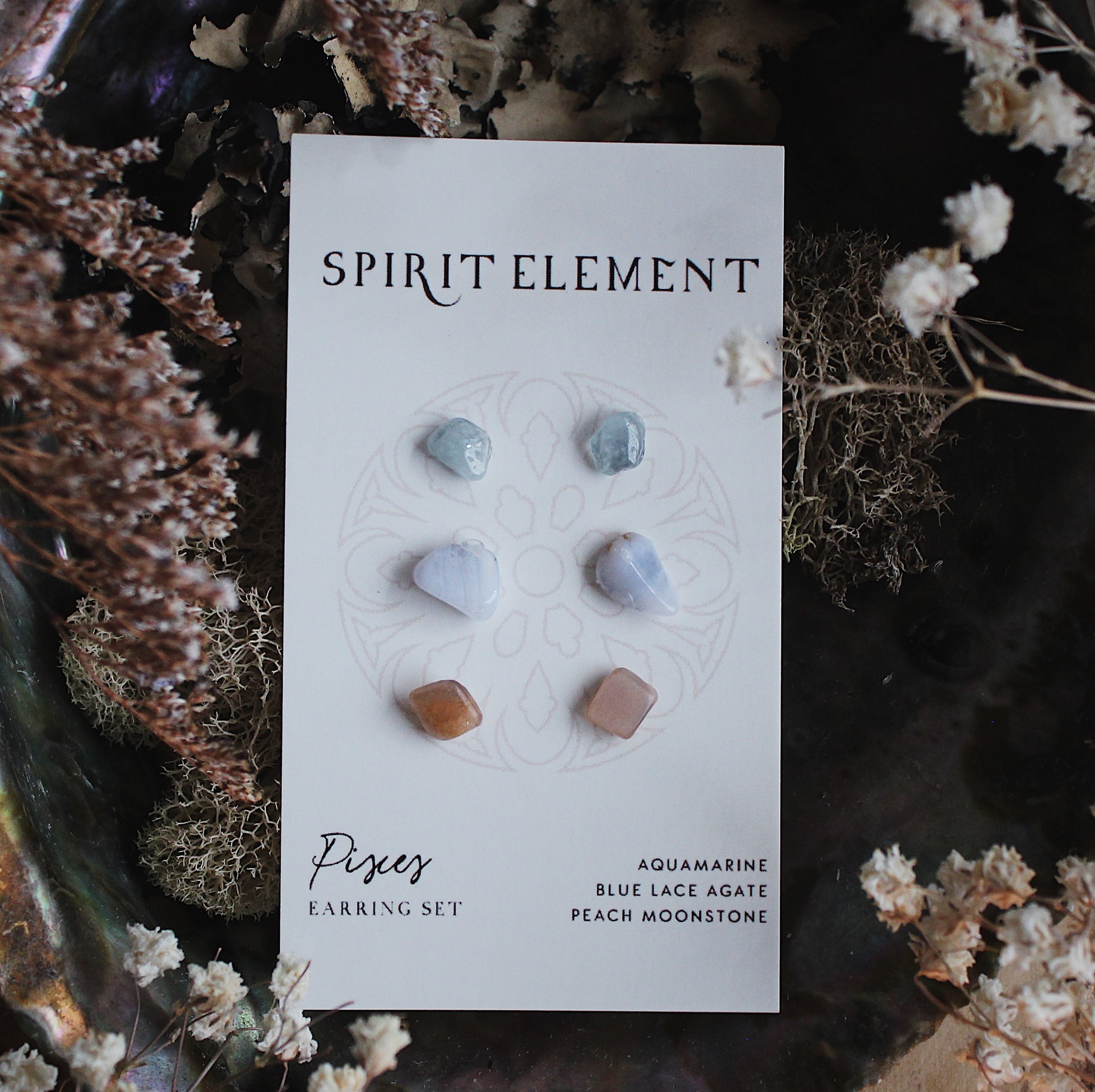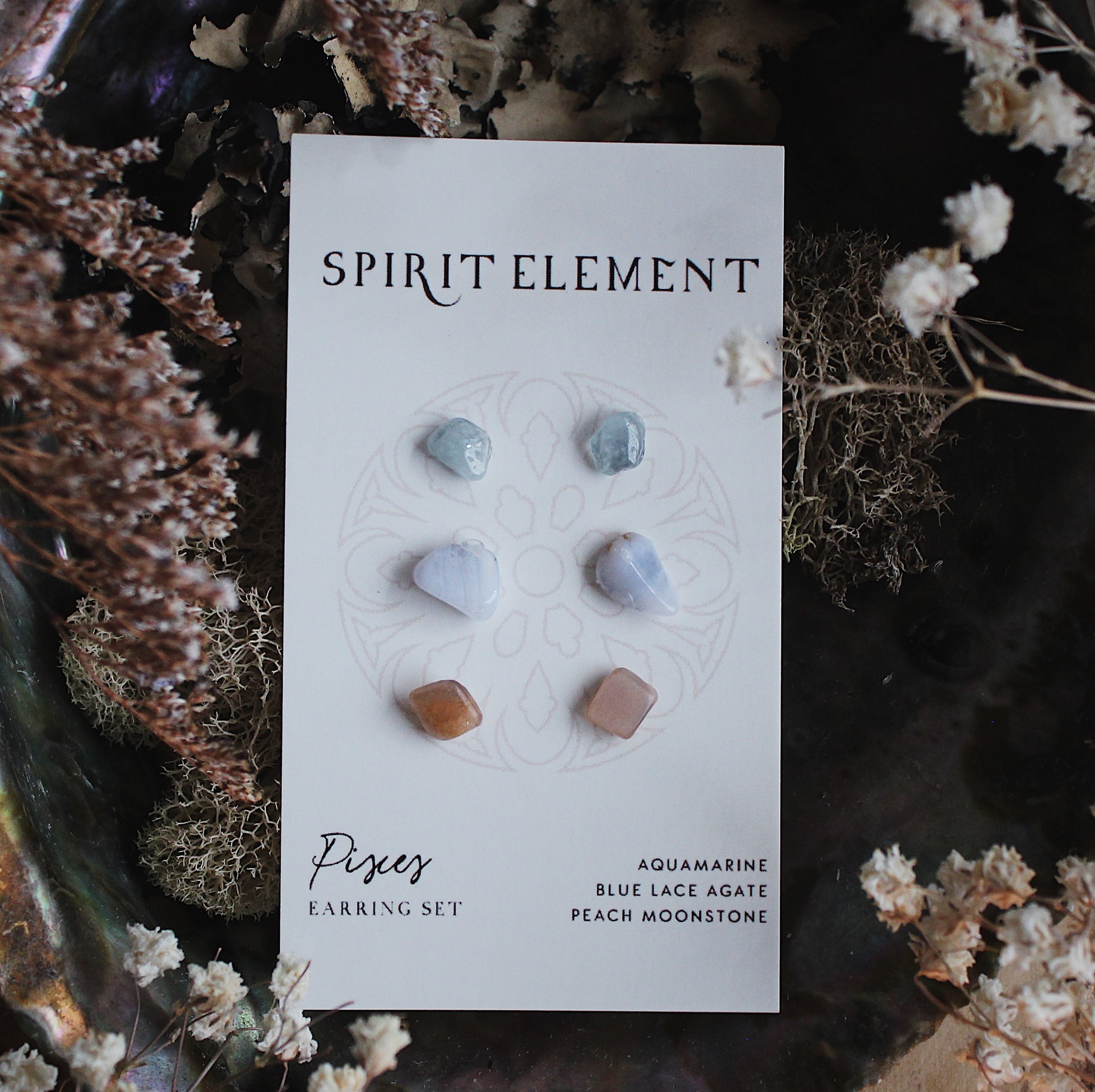 sold out
Pisces Gemstone Earring Set
Pisceans are the dreamers of the zodiac and often seem as though they live in a completely different world. Their energy rules over the subconscious realm making them elusive yet alluring. They may appear to be overly sensitive, but Pisces is perhaps the most complex of all signs. Their emotional depth, compassion, and lust to heal others makes them incredibly charming and likable. They genuinely want to heal the wounds of humanity.
Though they have a dark side, they can be flighty, unrealistic, and easily overwhelmed. They tend to be judgmental of others who do not fit into their idealistic point of views. This gemstone set enhances the positive qualities of Pisces: romantic, inspiring and intuitive; while reducing their negative qualities: sanctimonious, ungrounded and emotionally destructive.
Gemstone Vibrations
Aquamarine - this is a stone of tolerance. It helps Pisces to overcome judgment and to accept others as they are. It's particularly beneficial for sensitive people such as Pisces because it helps to reduce stress and overwhelm. Working with aquamarine helps Pisces to handle responsibility better while at the same time, deepening their intuition.
Blue Lace Agate - This is a stone of thought and communication. Working with BLA can help Pisces to clarify and express their ideas. It connects one to the spiritual realm, the domain of Pisces. Once connected, it helps to express spiritual findings and to communicate those findings to others who do not understand the spiritual realms as well as Pisces.
Peach Moonstone - Pisces' emotions run so deep that they often find themselves lost in their emotional oceans which can lead to depression. Peach Moonstone is an emotional support stone that helps to reduce their emotional issues, over-anxiousness, and worry.
100% stainless steel backs

Lead and Nickel Free

genuine gemstones

3 pairs

Each set is packaged in protective plastic
Please note, the size and color vary due to the nature of gemstones.