Mugwort Divination Mist - 100% mugwort infusion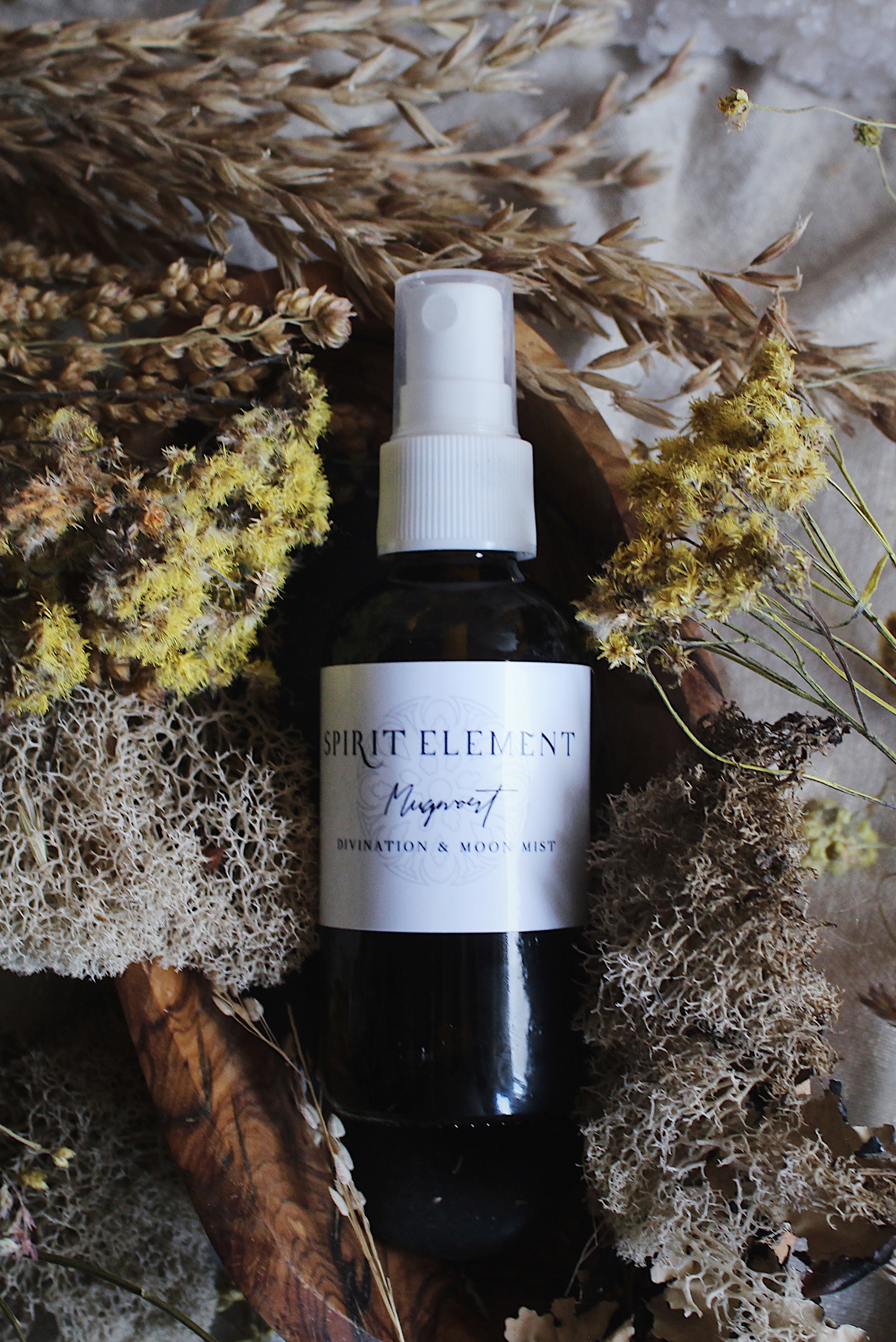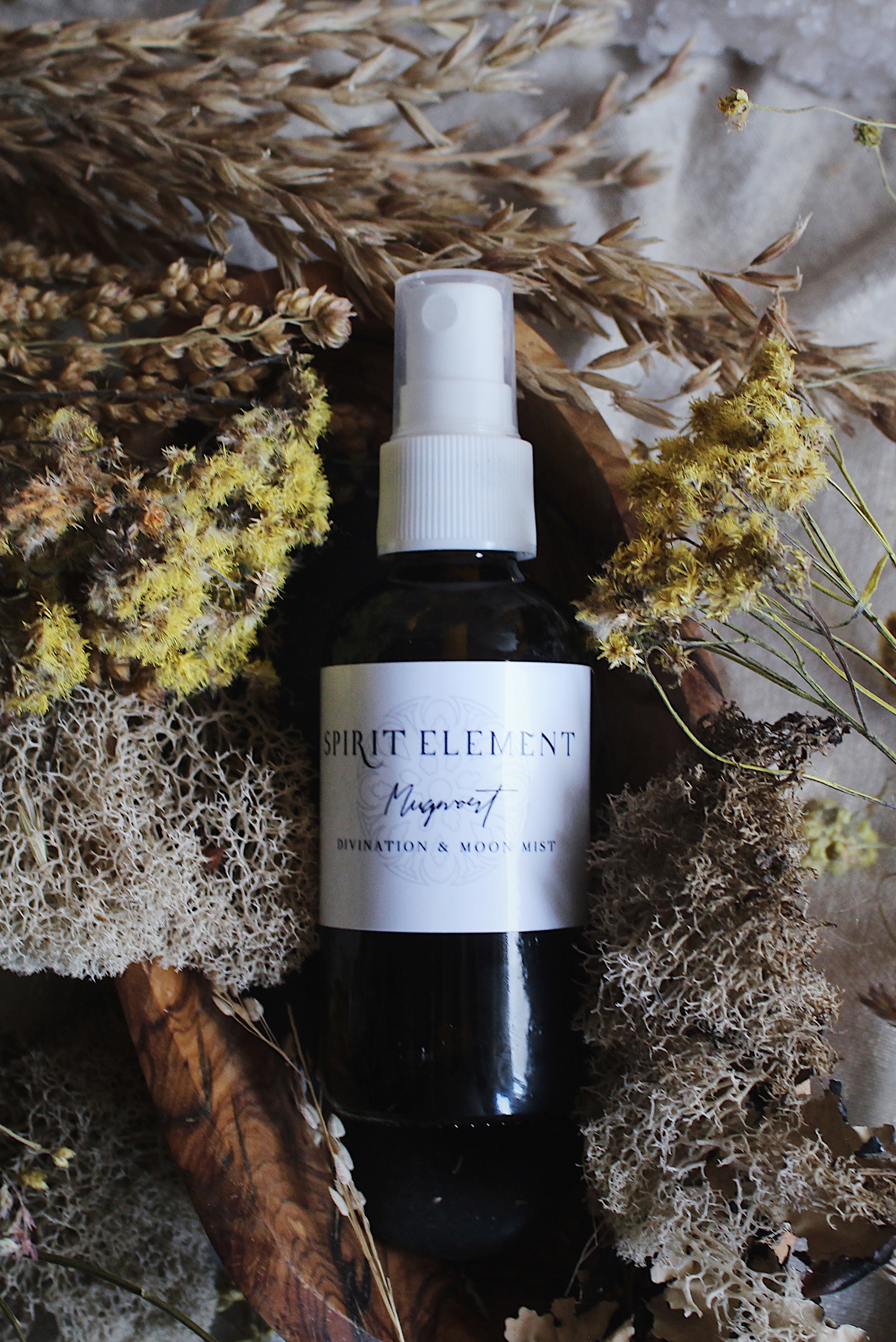 Mugwort Divination Mist - 100% mugwort infusion
Read tarot? Interpret astrology charts? Scry or do psychic work? Then Mugwort Divination mist is absolutely for you. This herb lights your powers of divination on fire. Keeping it around your ritual & divination space drastically increases the accuracy of your magic and insight. Plus, it protects you from any bad juju one might encounter while you work your magic.
Its latin name is Artemisia vulgaris, named after the goddess Artemis and has strong ties to both the night and moon. Its an excellent choice for moon magic as well as lucid and prophetic dreaming. Mugwort Divination Mist is my go-to choice for getting the best intuitive guidance.
Ingredient Vibrations
100% Mugwort infusion
How to Use: Spray around your space and yourself to protect from negative energy, for opening the channel for intuitive guidance, and for moon & night magic.
2 oz | 60 mL glass bottle.
Full ingredient list: 100% mugwort infusion (filtered water, vodka, glycerin; organic mugwort), mugwort essential oil.