Libra Gemstone Earring Set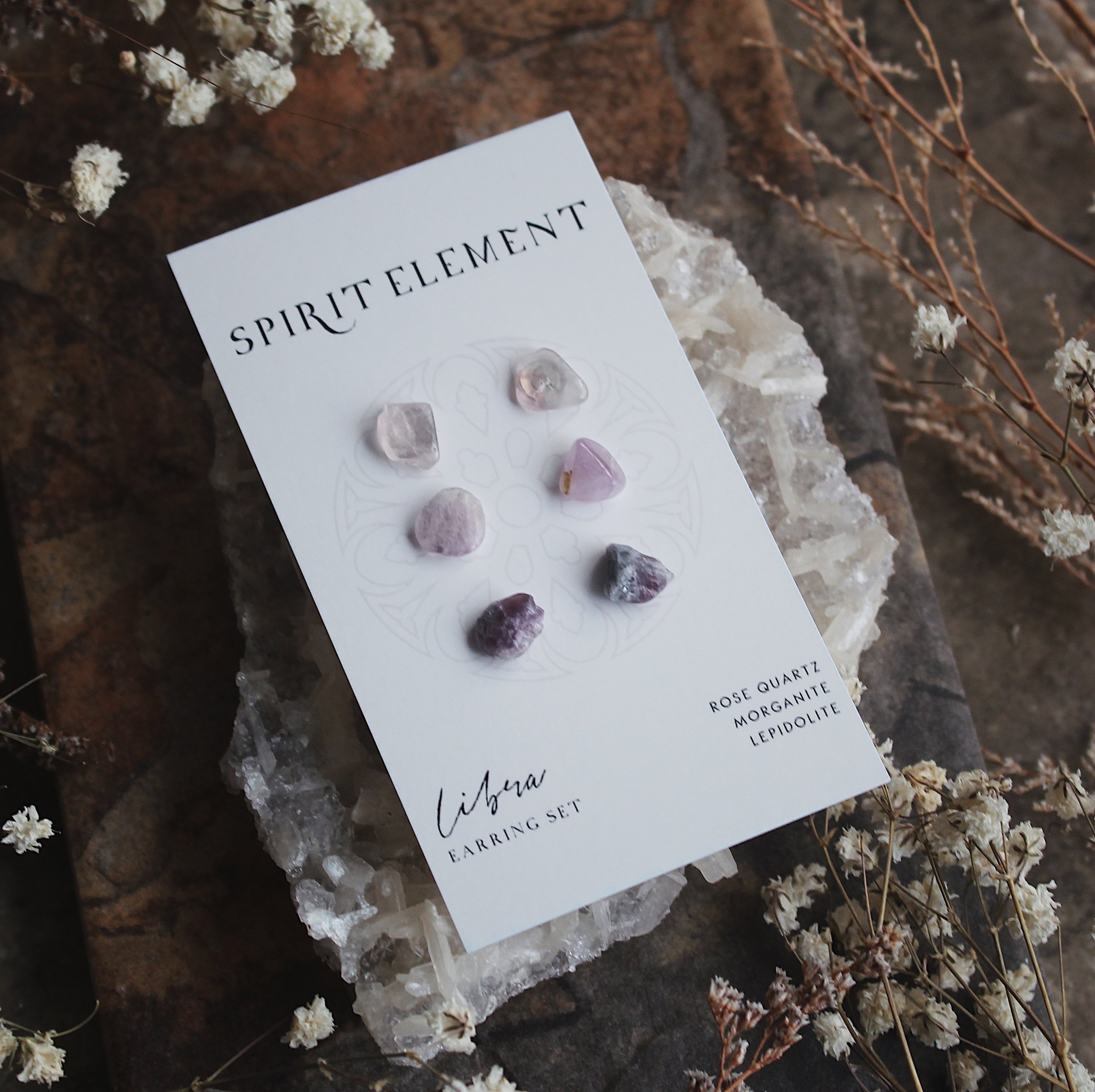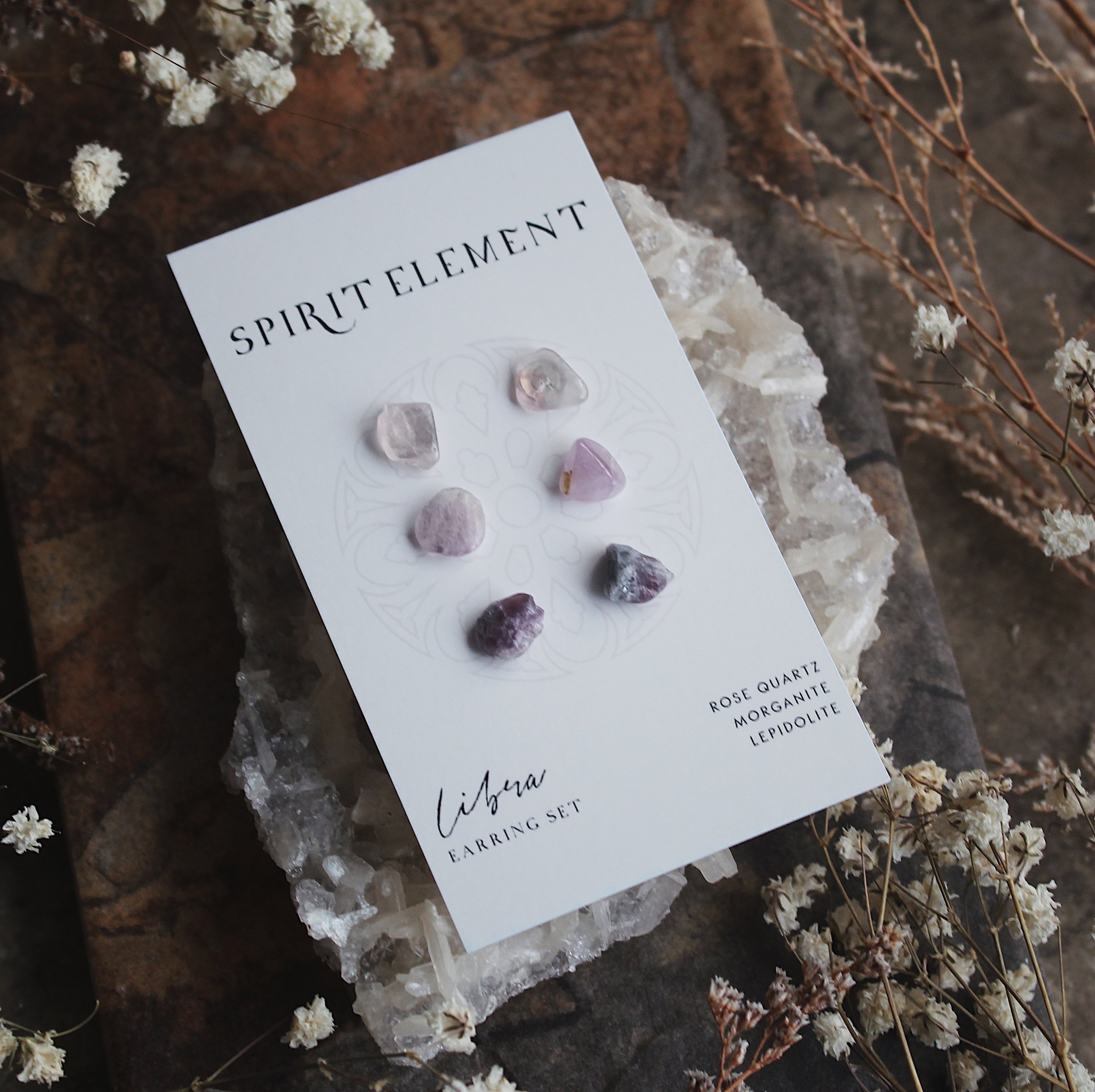 Libra Gemstone Earring Set
Libras are the romantics of the zodiac. They value harmony, relationships, and beauty above all things and will often sacrifice their own needs to establish balance in a group. They're charming, outgoing and can see all sides with clarity and fairness. However, Libras are often indecisive, delusional and dramatic. They also run the risk of manipulating others in the name of "fairness," making them more dictators than justice seekers. This gemstone set enhances the positive qualities of Libra: lovable, well mannered and cultured; while reducing their negative attributes: ungrounded and over the top.
Lepidolite - often considered a birthstone of Libra, lepidolite enhances Libra's natural mental capacity. It helps one to recognize patterns in oneself as well as others. Such information can help to reduce further disharmony in relationships. It's a calming stone that helps Libra to relax when feeling stressed from a lack of decision making.
Morganite - this stone has a high vibration that enhances the overall feeling of love and harmony, the fundamental Libra qualities. It stimulates peace and helps to reduce emotional traumas that libra's often face as a result of putting the needs of others before their own.
Rose Quartz - This infamous stone is a must for those seeking to help restore harmony and trust to relationships of all kinds. It opens the heart, allowing one to give themselves entirely in social and intimate settings. It dispels negative energy and reduces the need to control others.
100% Brass backs
Lead and Nickel Free
genuine gemstones
Three pairs
Each set comes packaged in a protective plastic cover.
Please note, the size and color vary due to the nature of gemstones.
Only 3 available