Capricorn Gemstone Earring Set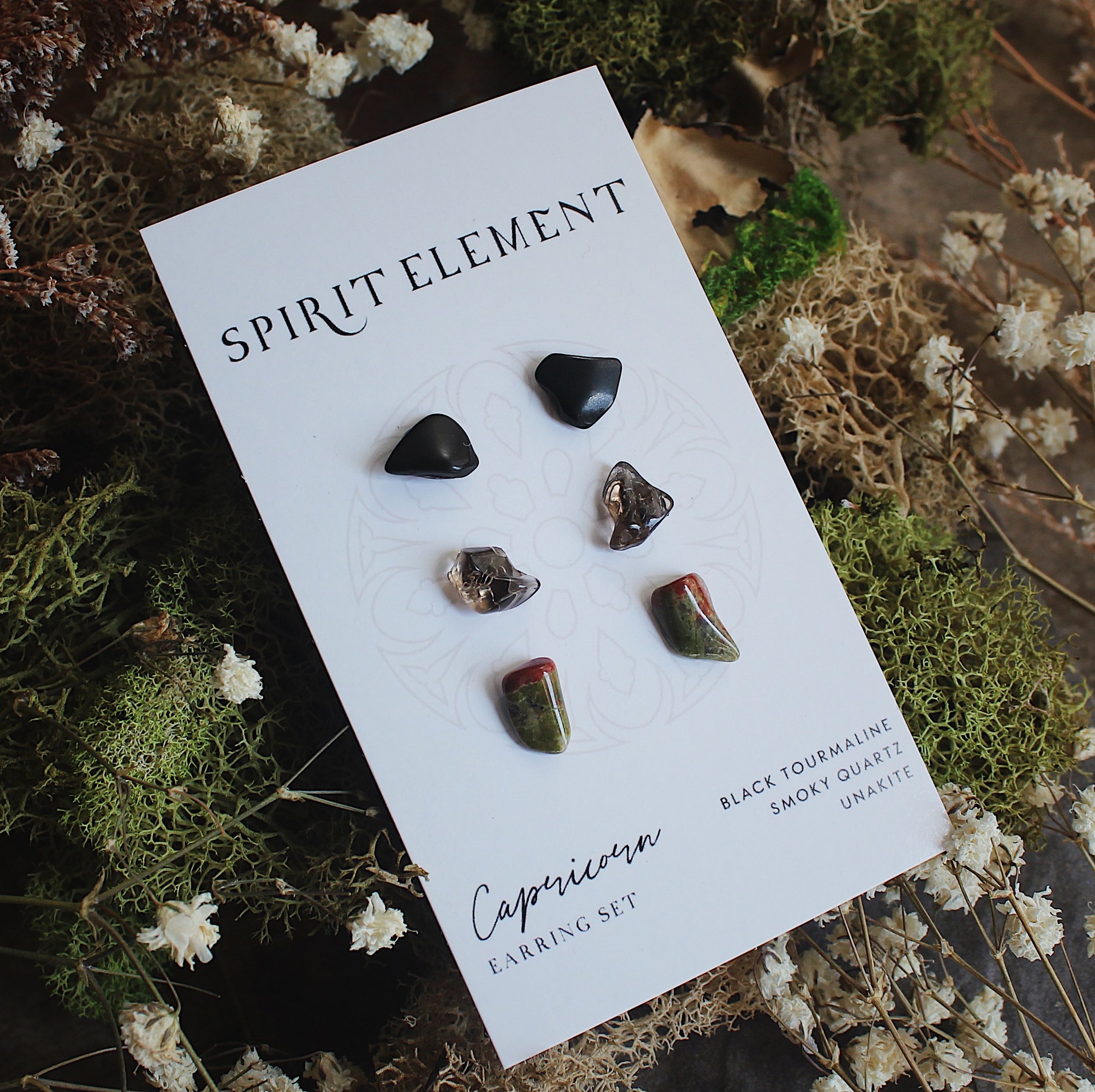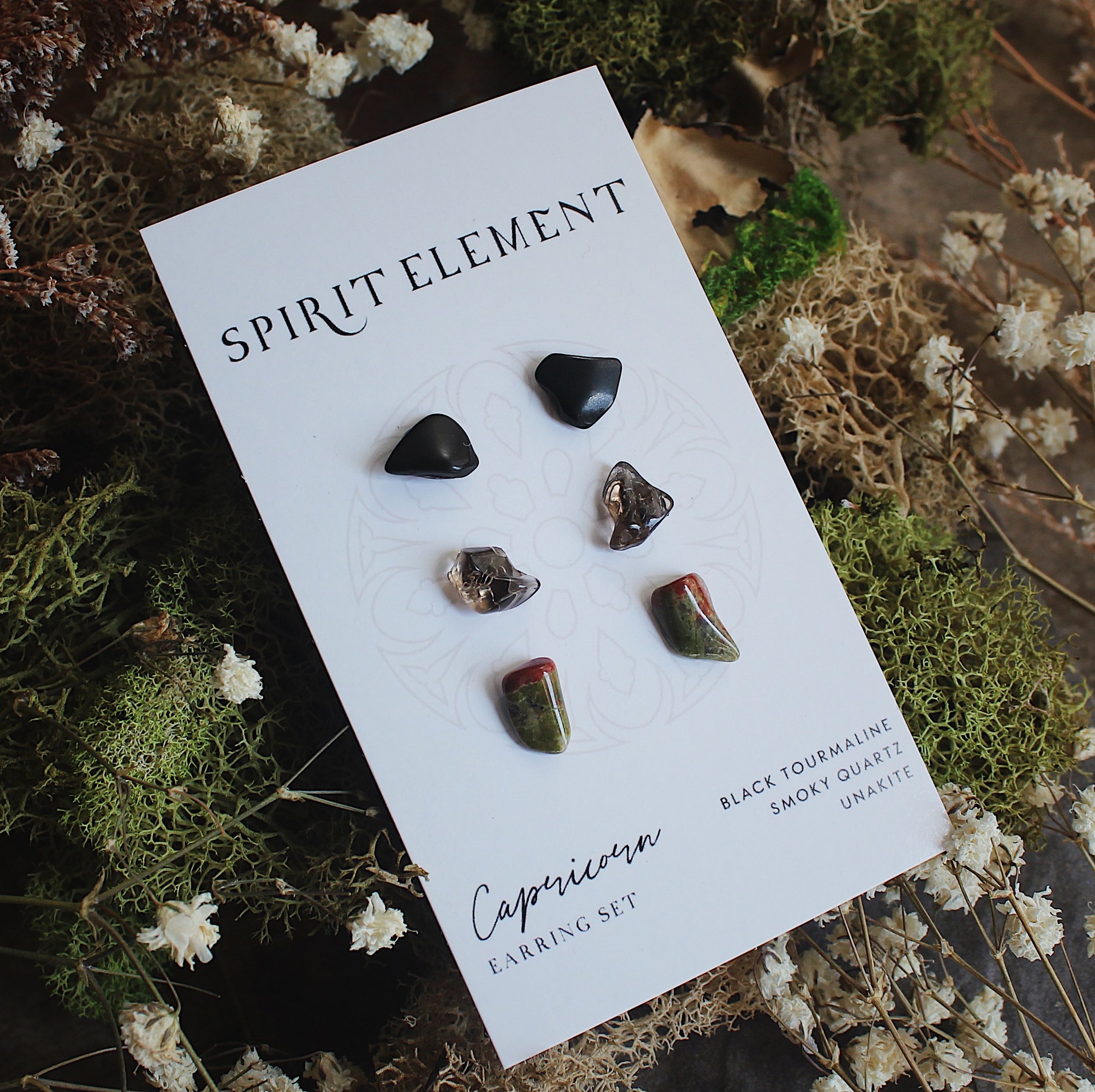 Capricorn Gemstone Earring Set
Capricorns are the builders of the zodiac. They teach us how to overcome obstacles, create strong structures and foundations, and how to set and achieve long-term goals. They are hardworking and persistent and will chip away at a goal as long as is necessary. They also tend to be popular. They seek the "beautiful" people or anyone who can help them to achieve mass success in life. Just about everything they do serves the purpose of achievement. Capricorns, unfortunately, can be cold, calculating and stubborn to the extreme. They also tend to be overly severe and so driven that they forget to support those who support them. This can lead to them feeling overwhelmed to the point that they crash and burn. This gemstone set enhances the positive qualities of Capricorn: practical, determined and reliable while reducing their negative attributes: snobby, pessimistic and being workaholics.
Black Tourmaline - this stone helps Capricorn to release some of its obsessive energy. Working with tourmaline allows one to focus more on balance, assisting Capricorn to pay attention to more than just work. Also, tourmaline protects from complainers who cry a lot but do nothing to change their situation. This allows Capricorn to focus on their own stuff without having the responsibility of playing the hero to others.
Smoky Quartz - this stone is a must for those who suffer from stress and anxiety. It helps to repurpose negative thinking (Capricorns are known for this) into more positive energy for furthering your goals.
Unakite - this stone helps Capricorn in two main ways. First, it helps to balance relationships and to create harmony among those you consider valuable to your life. This allows Capricorn to take time to nourish relationships that have the potential of being a support system for often frantic Capricorn. Second, unakite is a stone of professional support and growth. Working with unakite increases the likelihood of business success.
100% Brass backs
Lead and Nickel Free
genuine gemstones
Three pairs
Each set comes packaged in a protective plastic cover.
Please note, the size and color vary due to the nature of gemstones.